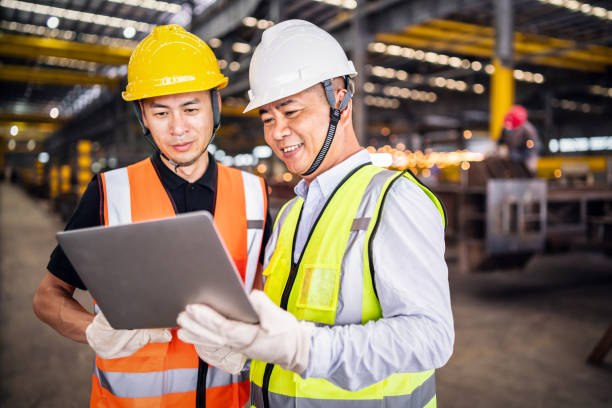 Join Us Now And Be Part Of Our Family
At Precision Control, we deliver confidence and commitment. We believe every person is unique and we respect and value the differences. We are truly committed to sustainable business practice and building a conducive workplace that thrives on breakthrough thinking, creativity and teamwork. We always on the lookout for experienced professionals and fresh graduates like you to join our growing company.
Responsibilities:
To carry out project coordination, control system design, development, programming and commissioning that involves DCS/ PLC/ SCADA/ RTU system integration works;
Design of layout and control of low voltage electrical switchboard or technical drawings such as PLC panels, instrument connection, MCC panel, low voltage switchgear and electrical system;
Project planning including drawing submission, generate bill of material, project realization and delivery stage;
Conduct Pre-Validation Test (PVT), Site Inspection Test (SIT) and site commissioning with customers;
Supervise sub-contractors on design and construction;
Provide documentation and training to customers on the operation of system designed;
Provide pre-sales and post-sales technical assistance and advice to customers;
Standby for maintenance service;
Provide application support to customers in various industries
Senior Engineer shall supervise and monitor Engineer on to carry out project;
Senior Engineer shall act as a mentor for newly-joined engineer; AND
Perform all other duties, activities and responsibilities that may be assigned by superior whenever necessary from time to time.
Requirements:
Possess a Degree preferably in Electrical & Electronic/ Mechatronic Engineering or equivalent.
Knowledgeable in process control instrumentation, electrical installation works, MCC panel design, PC, PLC, SCADA and telemetry systems will be an added advantage;
Fluent in English, Bahasa Malaysia and Mandarin (in order to communicate with China associates).
Willing to travel oversea & outstation and willing to work long hours when required;
Good analytical, communication and interpersonal skills;
Results-driven, self-motivated, positive working attitude and able to work independently to achieve targets;
Fresh graduates are welcome to apply.
Responsibilities:
To carry out essential sales coordination and support for all the salesperson.
To handle customer enquiries and complaints, give information about products and services, take order and process it, and ensure goods are timely delivered to the customer.
Prepare quotations for customers and follow up until close the sales.
To help customers in efficient way & in a friendly manner. Able to handle issues for customers and ensure they are satisfied. Issues are such as delivery progress, payment, warranty & repair matters.
To coordinate & work align with the operation team (accounts & supply chain) on both goods purchase and delivery, ensure min hiccups to our sales team.
To coordinate & work align with the Service team, in the matter of faulty item repairing, defective goods warranty, functionality test & calibration, and occasionally schedule coordinating with Service for PDS service order.
Perform after-sales service to ensure customer satisfaction, develop brand loyalty and generate repeat order. Carry out mailshot for marketing activities.
Recommend & promote company products and services to customer, collecting customer information and analyzing customer needs. Prepare product or service reports by collecting and analyzing customer information.
Perform any other ad-hoc duties assigned by superior as when required from time to time.
Requirements:
Possess at least Diploma or any professional qualification in Business Administration or equivalent.
At least 1-2 years of working experience in the related field.
Good in time management & able to work under minimum supervision.
Possess a strong sense of responsibility, self-motivated, trustworthy & able to multi-tasking.
Good interpersonal & communication skill.
Possess knowledge of ERP system will be an added advantage.
Thank you for your interest in employment with Precision Control. If you are interested in possible future opportunities, please deposit us your resume. Should be there any suitable vacancies, we will get in touch with you.